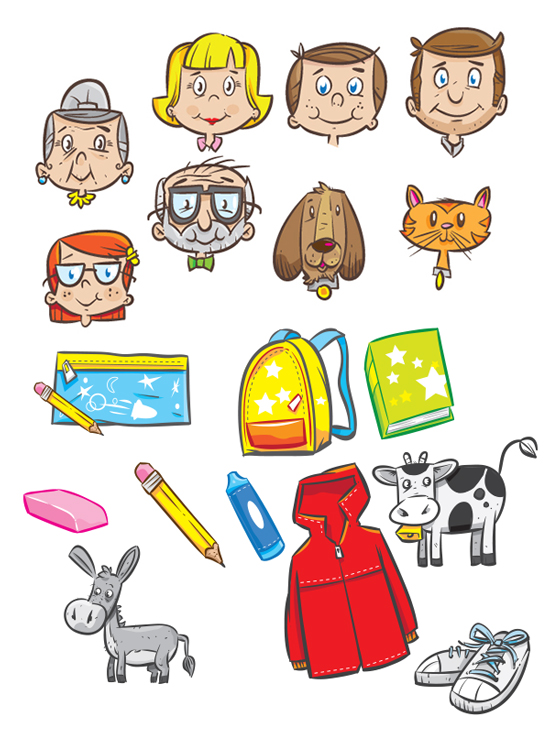 All jobs have good days and bad days. There also lots of pros and cons to working full time. freelance. As a commercial artist, I try to have a thick skin. creating "art" is something personal at times, but I am in the business of making art for advertising. My work may not be the right art for the project. That's one thing I am very aware of.
Over the years I have been able to take notice of when I feel the potential client has something else in mind. Communication is king and I try to do my best to let them know that what they see on my website is what I do. I don't do realistic work. I don't do highly detailed work. My strong skills are humors illustration. There are many, many talented artists out there that can do several styles on demand. I admit, I am NOT one of them. I have taken my "No style as style" approach and applied to to editorial, packaging, animation, games. From kid friendly fun to boring office work. But it is me, and that's what I do.
I recently worked on a large project for a publisher of kids educational material. I was excited. I have worked with them in the past and they know my skill set. I confirmed what my expectations were to make sure they are on board. Moving forward I produced lots of spot illustrations. I got frantic emails saying we don't have time for sketches, go straight to finals! WHAT? I have never done that. The other emails form others involved saying, "STOP, we need sketches". Needless to say, the miscommunication, and eventually lack of communication was causing havoc. I resorted to simply going with my gut and sometimes I was right, others not so much. But one thing for sure, the project was going south and FAST.
I have never been so excited to get a kill fee for a project. It's never happened under bad terms, but we simply couldn't agree on anything. We both didn't work well together and the project was actually taking a physical toll on me. The stress was driving in my back like a dagger I could remove. So when we reached a end game scenario, I felt relieved. The stress left and took the dagger with it.
I'm writing this not to rip the client a new one, but to say, it's OK for a project to not work out. It's just another reason I make sure people know what I do. I don't try to mimic other artists and I access when a client lets me be me! All the little stuff I pack into an illustration to give it personality shows when I am happy doing my own thing. The project will turn out great now that they found an artist who meets there vision more clearly than I could. These are a few of the samples I liked and wanted to share. The others, they get tucked away deep down in folders on a external hard drive.