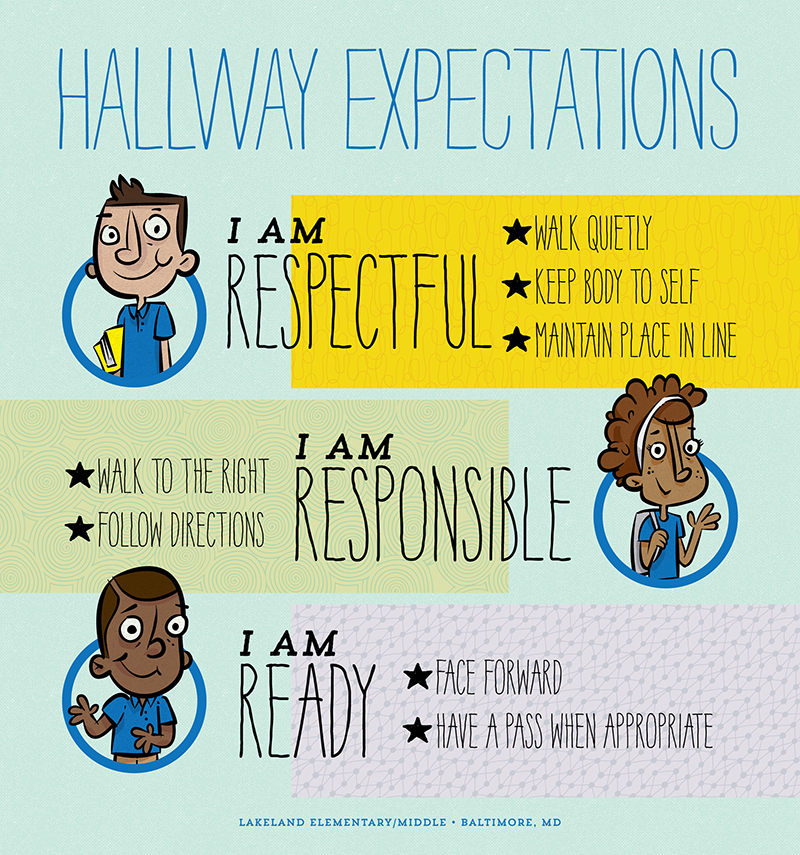 Pro bono public. I don't often do it. Not because I'm a jerk, but usually, the right project and timing don't always line up. But recently an old AD and friend asked me if I would consider helping him out with a project. The company he works for was doing this pro bono for a school in Baltimore. After chatting about it for a bit, looking at my schedule I said yes.
The school seems to have a lot of rules. Assuming needed, but a lot. What was proposed was to make fun posters reminding the students of them in a less strict manner. I came up with three youth characters and Sean did all the hard work. They matched my illustration style amazingly. In total, there were four posters made using the characters. But what I really appreciate it that Sean really "got" the art. His choice of colors and type treatment were perfect. Now I hope the students agree.
As much as I hustle for that next gig, it felt good to simply help out.