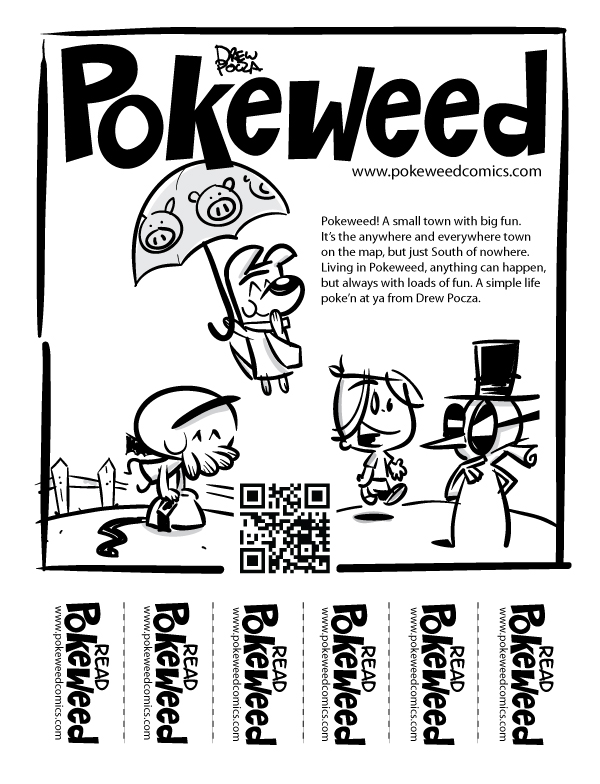 It's pretty clear by my work that I love comics. Comic books, strips, and animation has all had a big impact on me. I grew up in the 70/80's with lots of options for Saturday morning cartoons. Yes, they actually had a morning devoted to cartoons. We didn't have the luxury of several cartoon channels. Then I discovered the newspaper comics and was in complete awe that people made them. Of course Peanuts, Bloom County,  and Calvin and Hobbs were favs. I started reading Heavy Metal magazine for exposure to all kinds of wild artists. And then there was Epic Illustrated. Epic introduced me to Vaughn Bode. I'm a massive fan of anything Bode. Mark, his son carries on the style like no other. Tons of imperfect lines that mesmerized me. I was on a scavenger hunt for Bode stuff, it wasn't as easy as searching online. Ya had to know people who knew people who had this crazy underground stuff. I would go to dark ally way head shops looking for this stuff. And it was hard. Ok, I 'm going off on a tangent. Gotta focus.
I love comics. I have tried to make a few strips over the years. When I was laid off from a gaming publisher, I found myself on unemployment, looking for work. What better time to try a strip. I wanted to do a strip to help me keep the creativity flowing while lout of work. So I took all the strips I had done and mashed them into one. It was like finding my own comics jeet kun do, taking the best from each strip and making one. And Pokeweed was made. I try to put into the strip all the crazy stuff that I like. From fart jokes to conspiracy theories and more. I have been doing the strip for a few years now and gained decent exposure to new fans and even clients now. I continue to do the strip "as I can" while on the constant hustle to find work. And when I get busy, the strip sadly sits on the back burner. Why do I still do it? I like to. Simple as that. I love the little world I created and when I am actually making the strip, I find it to be my "happy place". Are the numbers where they should be or where I would like them to be? No. But I still believe in the strip. Even if it's for a temporary escape. More and more cartoonists are reaching out to their fan base for $$ help to keep their dream alive. I'm no different and am considering a kickstarted or patreon campaign. My thinking is this: If I can get enough backers to help me alleviate the work load, that will free up time for more comics. It never hurts to try.
Not only am I designer/illustrator, but proud cartoonist. The cartoons and illustration have been working hand in hand. If you haven't read Pokeweed I hope you will. My love for old bw, newspaper style comics will be noticeable.