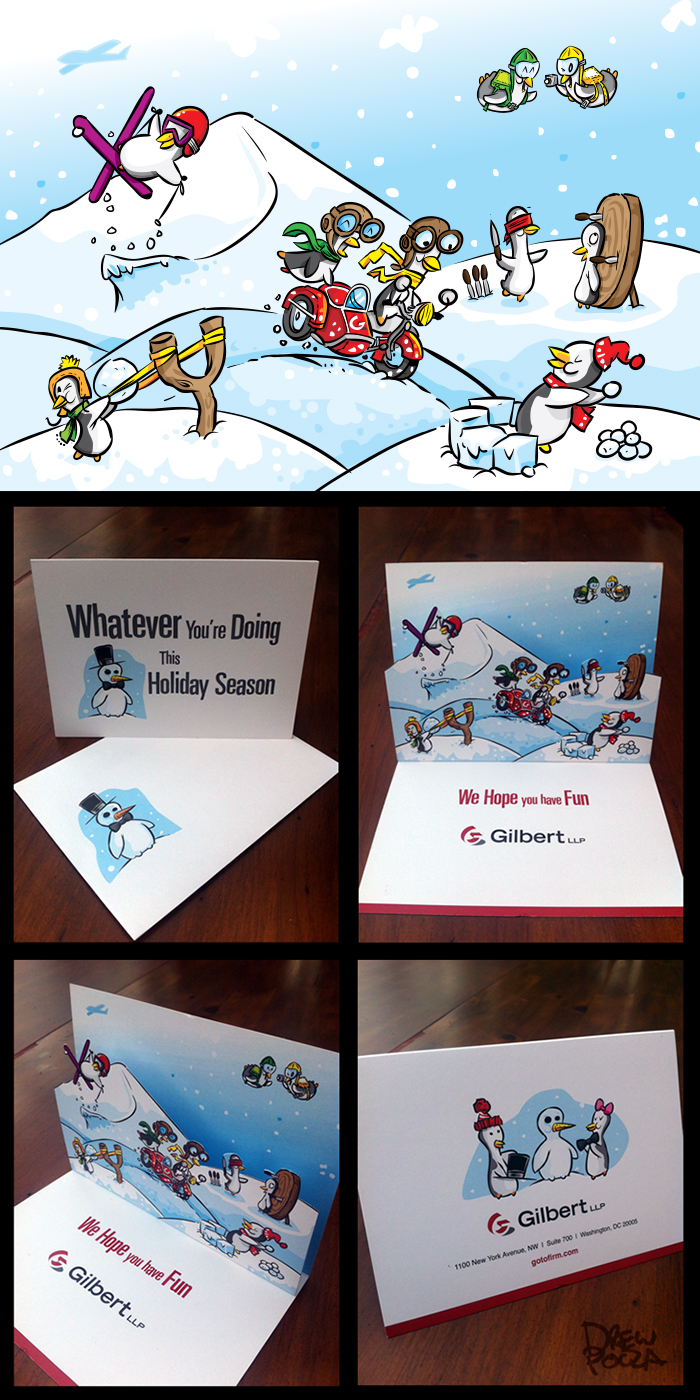 Last year I had some of the most fun ever doing a holiday card for a legal firm in D.C. That's right, I said fun, and legal team in the same sentence.
The challenge. Come up with a non holiday specific holiday card. We couldn't use people since we may forget an ethnicity or two. And we couldn't use a specific holiday, as we may forget one or two or make somebody feel bad. Sometimes, Political correctness can make for a good challenge. So of course, penguins fit perfectly! The next step was figuring out what they were going to do. After few ideas, we decided on "Extreme Fun". The firm likes that stuff and we really wanted to push it to reflect their attitude.
But we didn't want an ordinary holiday card with penguins to look flat and boring. So the choice was made to make a pop-up! Excellent. Working with the designer to pull this off in a timely fashion was a blast. She nailed it. We were all very happy with the end results. The icing on the cake was the little logo treatment of the firm on the side car. To me, it's the little things that make an illustration.
The holidays will be here before we know it. Next time you go to Costco look at the Halloween AND Christmas decorations that are out now, mid September for proof. If you are thinking about doing holiday message that could use some fun art, let me know!