Project Spark icons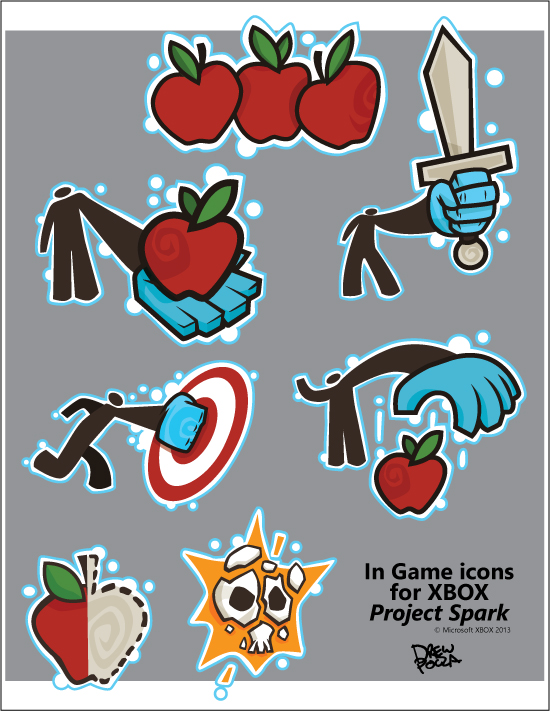 Last year I had the opportunity to work with the team at XBOX creating the game Project Spark. At first I was under the impression that I would be doing character design since that is what they really liked about my portfolio. But on further progress in meetings, it was clear that I would not be doing character design but icons. I was given the task to create a visual language.
We went though several character/mascots to help convey the message. But the direction we chose could only be summed up as Future Primitive. Once the cave art style character was developed, he became the guide on how to navigate through the game programming. Working with the Art Director and writers, we would sit at the white board and play a game of pictionary basically. The writer would give us the  words and we would draw what comes to mind. Often we came up with the same concept. Or for the really difficult ones, we would end up merging concepts. It really was a blast. Then I would go home and refine the sketches and once approved, finish them up in Illustrator.
The best part of the challenge was while this is still "me" as far as art, it was a out of my comfort zone.Trying to convey a message with as little as possible, but also with as much style as possible turned out 70+ icons I made for Project Spark that I am very happy with.