Biznass update!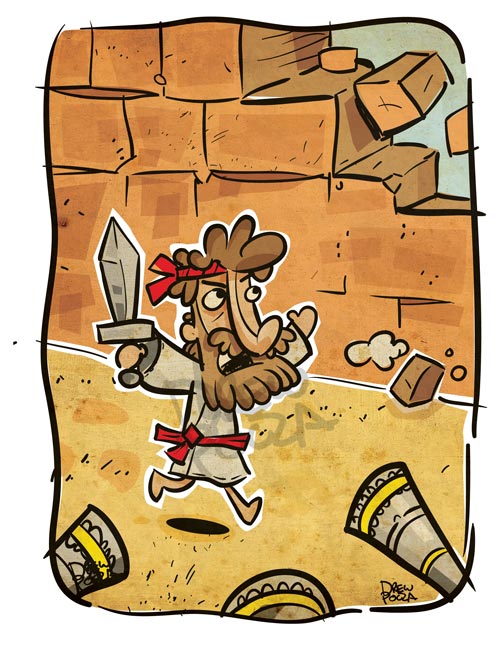 I have been busy with various projects and finally got around to updating my portfolio.
Last year I did some in game Ui for a pretty cool game called Project Spark. I can't show any frames from it, but it's basically "visual language". It was announced at this years E3, but due to a NDA, I can only say that much.
I have been trying to take my work to the next level. The brushy, inky style has become my favorite and I'm happy that art buyers agree. But it is still nice to work with a hard out lines. Both make for great coloring pages. I also have fun using a non outline style. I recently did some video work for both New Spring Church and MicroSoft using this technique. But above all, I have been striving for better composition. As much as I love character design, I have found doing "scenes" is very challenging, but fun. I just finished up a book called The Book of Hope and think I raised the bar for myself and am very proud of how it turned out. It will be available this Christmas season.
I am considering trying to make my illustrations into fine art. Either I need to start painting, or print on canvas. But I would like to do art shows. The Bible based stuff could be fun, but thinking locally, salmon and Bigfoot would be good material to work with. I have a friend who hits the art circuit and does well. So who knows.
As you may notice, I cover the spectrum from the Bible to Monsters! The Bible art is extra special to me and I'm making every effort to launch a new, fun art licensing site of Biblical proportions! Maybe not that big, but it's allllllll Bible inspired art for individuals, churches or other faith-based organizations. It's called Drawn By Faith. You can sign up now for early bird specials and info!
And with all this going on, and still trying to hustle for new work, my comic strip Pokeweed has been on a unofficial hiatus. I hope to return to it soon!
Until I can get it embedded, here is are a few links to some of the video illustration work I did for both New Spring Church and Microsoft. Hope ya like em, keep an eye out for a Halo bobble head!
http://fasttrack.office.com/GettingStarted